Six New Research Notes
10-Feb-2020
Today we are issuing six research notes covering Robertsons Golly Badges for collectors to investigate:
RN 1015 covers the orientation of the backstamps on the F&S designs. More Research is needed here to establish exactly which designs these exist on.
RN 1016 covers the famous DINGLEY standard and looks to establish the different backstamps used on this desirable badge as well as giving details on a likely new Die.
RN 1017 covers the a new backstamp which has been discovered on the '.R.' Standard
RN 1018 covers the discovery of two shades of blue on the rare Miller RED bagpiper and gives evidence that this has been found in two independent collections
RN 1019 covers the Gomm Scouts from the White Waistcoat era and suggests that a third Die exists.
and finally RN 5003 covers the 1993/96 Ballerina whcih has been reported in a different size!


Each Research Note gives detailed images and further information and can be downloaded from the Research area of the Golly Checklist website.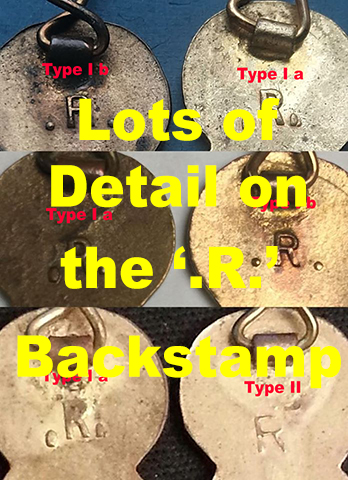 Check out the Research page to download... as always, if anyone has any further information on these or other areas of the Golly Guide please contact us.