GOLLY GUIDE UPDATE v3.3.24
29-Feb-2020
The Golly Guide has been updated today following the discovery of another horizontally stamped backstamp on one of the 1990's badges... this time it is the Fisherman. Thank you to the collector who reported this in to us. This joins four other badges from this period which have now been discovered with a horizontal backstamp. To see the other four head to the Golly Guide and check out the 1990's Notes page. The opinions of collectors as to whether this constitutes a different variety differs. However there is no doubt this is an interesting item for the specialist collector which is not easy to find. If you have any other designs from the 1990 series with a vertcial backstamp on reverse please let us know.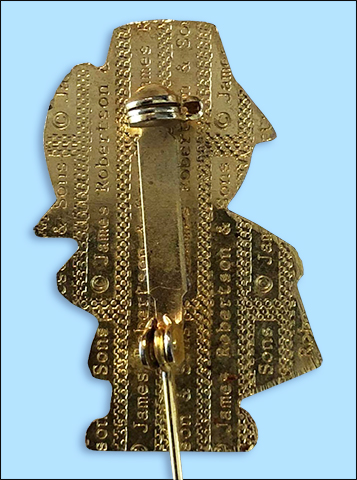 To view these variations along with the thousands of other items all in full colour, please subscribe to the Golly Guide at www.gollychecklist.co.uk/shop
Join the
Robertsons Badge Club
to keep informed of all Golly Checklist updates. The chat group of the world's top collectors.